Our team has added the function to allow you all to view your total points for each regions' F2P leaderboard and your custom leagues!
------------------------------------
To use it, head over to leaderboards and toggle "Season View". See how you finished the season and ranked compared to your friends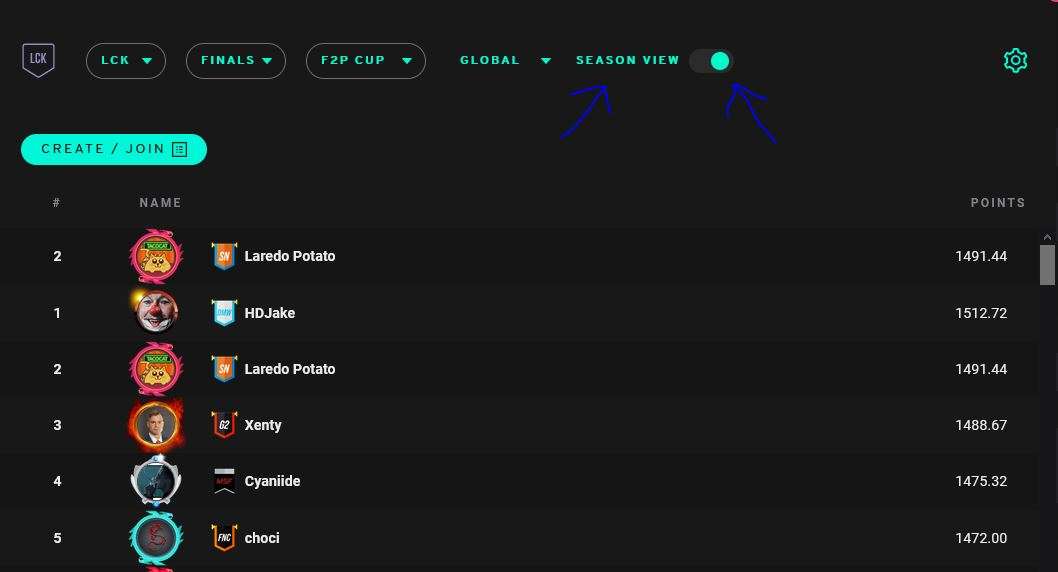 Thank you everyone for your patience and understanding! We have big plans for this summer and all of us at Esports One are so thankful for your constant feedback, support, and playing a game that we all love.
If you have any questions, let us know in the Esports One
Discord
.